Rehearsals – Sunday Morning at 9:15am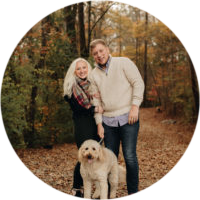 For the past seven years, Tori has toured extensively across the US leading worship, teaching at conferences, guest lecturing, and sharing the love of Christ with younger generations.
Tori studied Worship Leadership: Music and Theology at the University of Mobile and received the Presidential Academic Achievement Award for her 2016 graduating, as well as the Dean's Musicianship Award, UM School of Music 2016.
In 2017, Tori released an independent EP that ranked number 5 on the iTunes Christian and Gospel charts and top 30 on the worldwide iTunes charts. Tori and her band have toured internationally and opened for bands such as Plumb, For King and Country, Seventh Day Slumber, I Am They, Tenth Ave. North, Brit Nicole, Skillet, Jeremy Camp, Jason Crabb, Big Daddy Weave, Sanctus Real, Building 429, Bonray, Rhett Walker Band, Ryan Stevenson, and Sidewalk Prophets.
Tori's heart is to see a generation fall in love with Jesus, and this is why she began writing bible studies for students. Tori's books "Pure: A Teenage Girl's View into a Lifestyle of Worship" (2016) and "Jesus Kisses" (2017 ) have sold over 10,000 copies.
Currently, she is part of the music faculty at Jacksonville State University and is pursuing her juris doctorate degree from the Birmingham School of Law.
She adores her wonderful husband, Matt. They love traveling, good movies, the great outdoors, and their precious pup, Taya. Together, they lead out Young Adult ministry, as well.
For more info or to connect with Tori, visit her Facebook or Instagram.